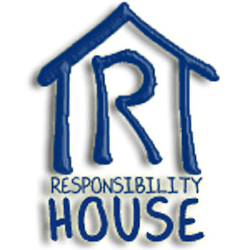 Welcome To
RESPONSIBILITY HOUSE
The Beginning Of A Sober Life
WHERE YOU ARE NOT ALONE
We serve the New Orleans community by providing treatment, support, and counseling to dedicated families and individuals who struggle with substance abuse, homelessness, mental illness or HIV/AIDS.
Need Help? Let's work together.

Take a look at our programs:
The Mission of Responsibility House
To provide quality services and opportunities that improve the standard of life for individuals, families and our community.
To promote health and wellbeing in our community

To nurture healthy and productive living

To provide safe housing to the homeless

To light the road to recovery
Vision Statement
Responsibility House envisions a healthy, productive community where all its members can expect to live in a peaceful, supportive, loving and respectful society free from abuse and violence.
Values
Honesty

Accountability

Integrity

Respect

Continuing Growth

Service

Compassion

Each person is inherently sacred by nature. We reflect this value by treating everyone with Respect and Dignity.
Responsibility House, Inc. (RH) is a private non-profit organization [501(c)3] dedicated to meeting the needs of the Greater New Orleans area's underserved, indigent and disabled populations. In 1994, RH was founded as a treatment center for people with substance use disorders. In 2000, we expanded our mission to include housing the homeless. In each of our programs, we employ qualified professional for all counseling and case management positions. Our services have proven effective and successful because of our people-driven approach to program design, implementation and improvement.