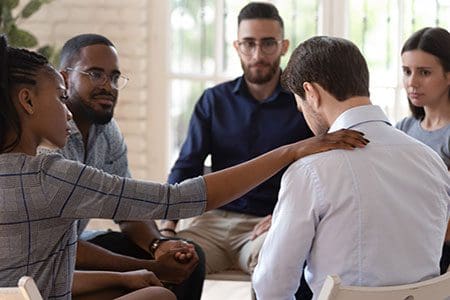 Outpatient Treatment Programs
Outpatient Programs
No two people are alike, and treatment for addiction or other disorders varies from one individual to another. That's why RH offers different programs to meet the individual needs of men and women and their families, so everyone effected can receive support.
Every day, more than 130 people in the United States die after overdosing on opioids
Adults who are sober but seek further help and education can take part in our weekly program that offers 1-3 hours of support. This outpatient program addresses early issues in recovery and assists with maintaining goals for your recovery by focusing on sobriety. Treatment is approximately eight weeks at this level of care.
There is no charge for an initial consultation. To schedule a consultation, please call: 504.367.4234 or email: [email protected].
Intensive Outpatient Support
For some, more intensive treatment is needed to get on the path to sobriety, and RH offers help to those experiencing substance-abuse disorders who have stable housing and a healthy, sober support system at home. Our intensive program meets for a minimum of (4) sessions a week for a 3-hour period or a total of 12 hours of support. Sessions can be more frequent, depending on the severity of the addiction. Treatment is approximately eight weeks at this level of care.