About Responsibility House
Responsibility House is a New Orleans area agency that assists people who are ready to make the journey to sobriety, stability and health. We offer the following programs:
You can reach us through our Contact Us page.
History of Responsibility House
After years of struggling with active addiction, Mike Martyn took the step that he knew deep down he had to take if he wanted to live. That first step was to pursue treatment that placed Mike on the path to recovery from addiction. Realizing how treatment had saved him from destruction, Mike committed himself to helping others with a need for recovery.
Mike then set out to fulfill his dream of operating and managing a substance use disorder treatment facility that would meet the recovery needs of under served addicts in the Greater New Orleans community. In 1994, Mike incorporated Responsibility House and began offering a Residential Treatment Program for men. Now he could give back to those who, like himself, needed support in a time of crisis and motivation once they'd made the decision to seek treatment.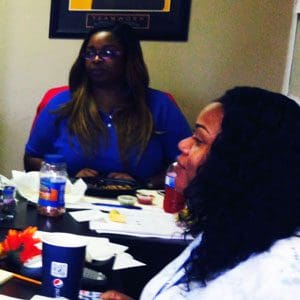 After nearly seven years of operation, Responsibility House resolved to address the connection between homelessness and substance abuse - how they are intimately connected. In 2000, Responsibility House began offering its Supportive Housing Program, which housed the homeless and provides intensive case management services. This program allowed us to engage some of the most vulnerable, neglected people in our community.
All along, Mike and his staff understood that, like homelessness, mental illness often contributed to substance use disorders - having two disorders can make them both worse. Responsibility House offers a treatment model that addresses all of each client's disorders at once. It's called integrated treatment, and we now provide training and education in how to provide treatment that takes into account the whole client.
With this knowledge and experience, Responsibility House began offering Outpatient and Intensive Outpatient Programs to fill another gap in the different levels of service available to people in our community. By offering Outpatient and Intensive Outpatient Programs, we can reach people who have safe, stable housing and social supports and those in earlier recovery - and we can connect them all so that they can motivate each other to succeed.
How It Became "Responsibility House"
Back in 1994 when Mike was filing the paperwork to incorporate a business, he ran into a road block. So he made a list of names, each with "Responsibility" as the first word, like "Recovery House".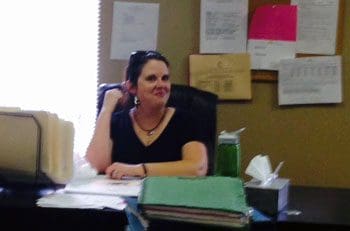 He called up the Secretary of State to see which names weren't already claimed and to choose one. Well, as he ran down the list, each and every name that he wanted was taken. When he reached the bottom of the list and ran out of names, he realized that he had no more ideas and sighed and said, "OK, I'll take responsibility."
What Mike meant was that he would acknowledge the fact that he didn't have any more names for his organization. What he heard in reply  was, "OK, you can have 'Responsibility House'. No one has that name."
Mike hadn't thought of "Responsibility House" as a name for his agency, but it represented his philosophy so well that it just came out of his mouth by accident, so he kept it.
And "Responsibility House" stuck. For 23 years now, we've been Responsibility House, and we will be Responsibility House for at least another 23 years.