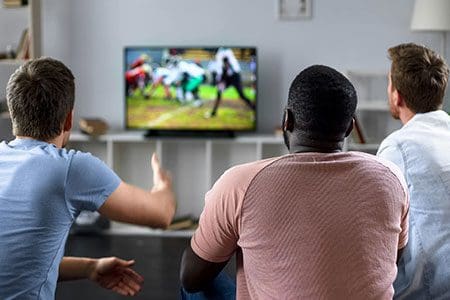 Residential Treatment Programs
Residential Treatment
RH offers men with a substance use disorder residential treatment through an intensive cognitive-behavioral, 12 Step Program. The treatment is provided in a highly structured environment where men begin their journey in recovery.
The Residential Program is divided into two phases over a 3-month period:
Phase I
With a safe and sober environment, the focus is on education and support to learn about addiction as a disease, work with a sponsor, and develop a relapse prevention plan.
Phase II
The focus is on balance in recovery as those in the program begin applying their recovery tools as they search for employment if they are not already employed; being in the workforce is a requirement to continue with RH's residential treatment. In addition, there's an emphasis on refining individual relapse prevention plans as those in the program prepare to move further into their recovery phase.
Data from 2009-2014 shows that 1 in 8 children (8.7 million) aged 17 and younger live in households with at least one parent who had a past year substance use disorder (SUD).
Family involvement is critical to the success of long-term abstinence. Family education is provided to family and other sober support. Individual family sessions are also provided as needed. Aftercare programming is also available and recommended upon discharge.
To learn more about our residential treatment program and assessment, please call: 504.367.4234 or email [email protected].
There is no charge for the initial assessment.