Donations
Donations may be made by check and mailed to us at:
Responsibility House, Inc.
 P.O. Box 640548
Kenner, LA 70064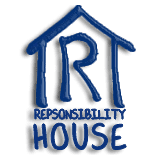 Responsibility House is a non-profit equal opportunity organization working toward improving the quality of life of persons in our community. We do not discriminate against persons based on race, sex, gender, or nationality.
HIPPA compliant.